FemiSan A, capsules with golden maca root
Contribute to hormonal balance and fertility
FEMISAN A is used as a dietary supplement for women with extract of lady's mantle, yarrow, marigold, herb robert, shepherd's purse, golden maca root and zinc.
FemiSan A contributes to the maintenance of normal physiological functions of the reproductive organs in women.
It contains zinc, which contributes to normal fertility and reproduction, normal DNA and protein synthesis, and it has as a role in the process of cell division.
It contains golden maca root, which contributes to the regulation of hormonal activity and the health of the reproductive organs.
It contains lady's mantle, which contributes to the reduction of menstrual discomfort.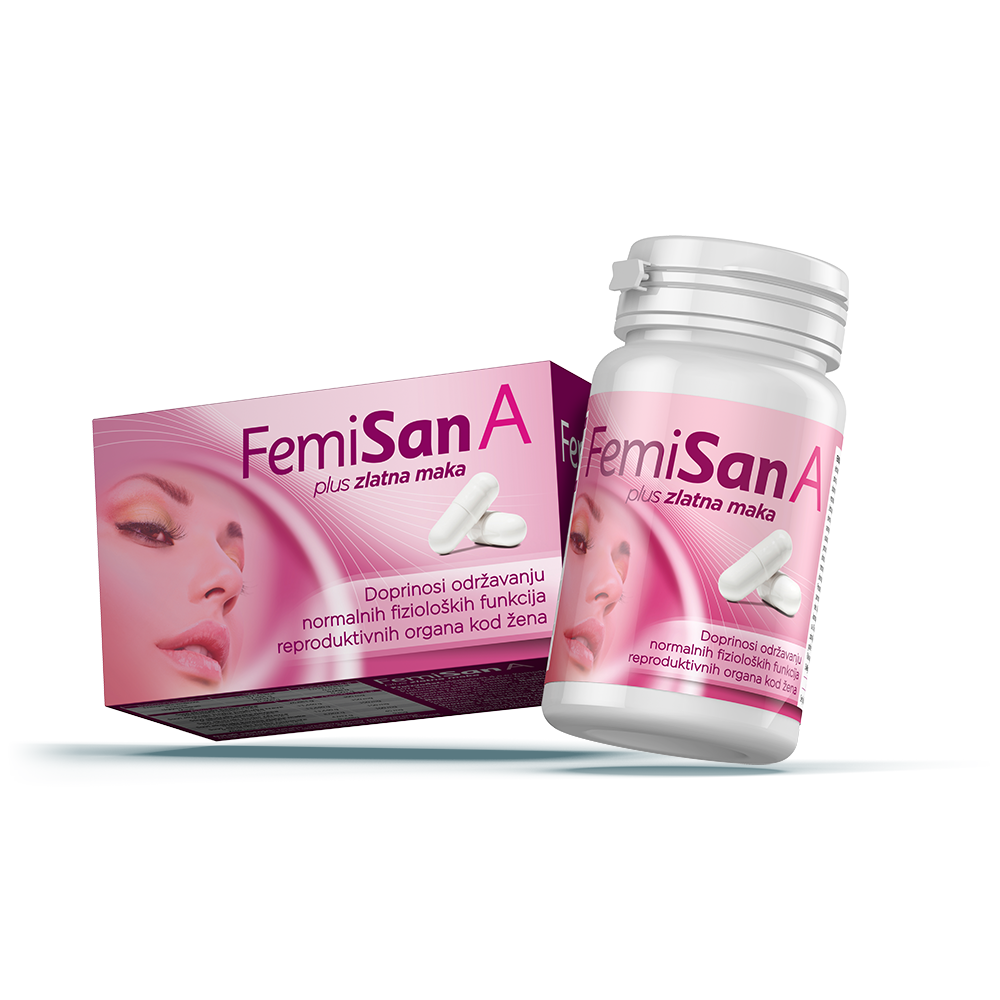 METHOD OF APPLICATION:
Take one portion (2 capsules) once or twice a day before meals.
NET QUANTITY: 60 capsules
Entry in the database of the Ministry of Health of the Republic of Serbia:
10435/28.03.2017.