FemiSan A
Contributes to hormonal balance and fertility
FEMISAN A is used as a dietary supplement based on water-alcohol extracts of the herbs: lady's mantle, yarrow, marigold flower, herb robert, raspberry leaf and parsley. The red geranium herb helps to preserve good sexual functions. The lady's mantle herb helps to maintain comfort before and during the menstrual cycle. The yarrow herb soothes abdominal cramps in women.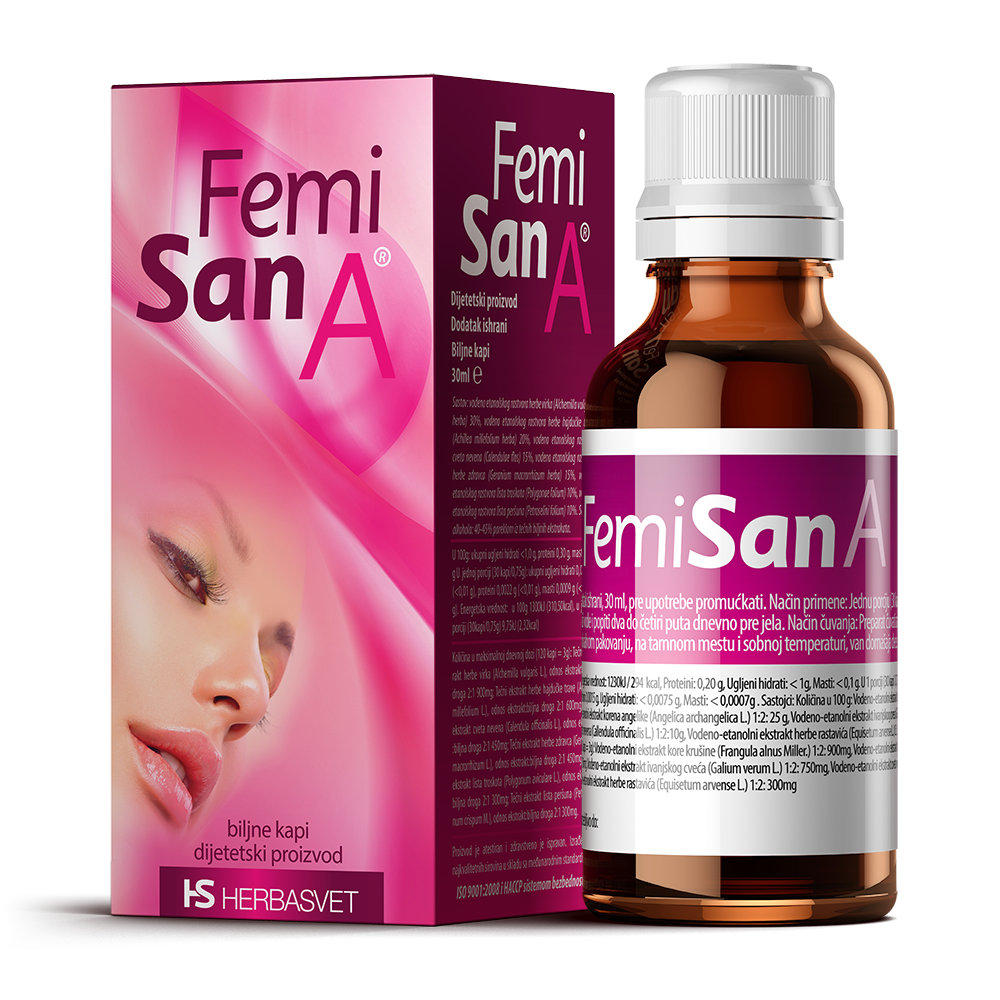 METHOD OF APPLICATION:
Dissolve one portion (60 drops / 3ml) in a glass of water and drink it one to four times a day before meals.
A dose of 2 x 60 drops proved to be sufficient in most cases. It is recommended that Femisan A drops be used for a period of 3 months, after which one can make a break for 2 weeks, after which the therapy is repeated in the same way. Using this rhythm, the drops can be used indefinitely, ie. until the expected results are achieved.
NET QUANTITY: 30ml
Entry in the database of the Ministry of Health of the Republic of Serbia:
4800/10.02.2019.