Devi balm
for heel care
Devi balm for heels is a special herbal formula, intended for the heels and feet skin care. The results are visible after the second application. The balm softens rough, dry and cracked skin. With its special active ingredients from vegetable oils, the balm restores skin suppleness and elasticity. Thanks to the high contents of Chilean rose oil, cocoa butter and beeswax, the skin hydration is immediately increased, tired feet regain vitality, and the presence of essential oils of rosemary, sage, tea tree, lavender and clove prevents infections.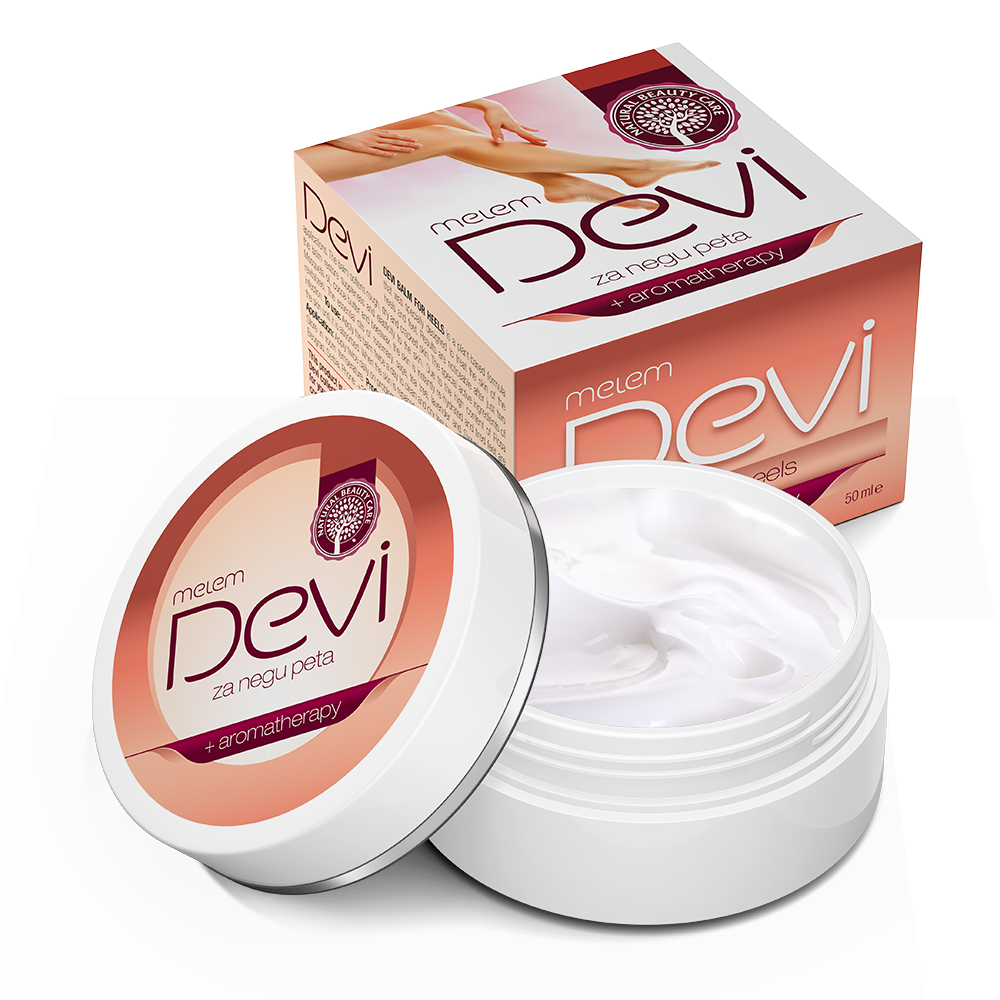 COMPOSITION:
Grapeseed oil, avocado oil, jojoba oil, marigold oil, wheat germ oil, Chilean rose oil, beeswax, cocoa butter, essential oils: rosemary, lavender, sage, cloves, tea tree and spring water.
METHOD OF APPLICATION:
Lubricate washed and dried feet two to four times a day.
NET QUANTITY: 50ml