Devi Skin Regeneration Balm

Devi balm
for skin regeneration
Devi balm for regeneration is a natural herbal formula, without corticosteroids, with an explicit protective and regenerative effect on a number of skin problems, as well as for the care of healthy skin. The presence of the highest quality plant essential oils stimulates skin regeneration and rejuvenation. The balm penetrates into the inner layers of the dermis, eliminates various skin problems, stimulates the proper functioning of healthy and regeneration of damaged skin. Good regular application of the balm maintains good skin tone and healthy appearance.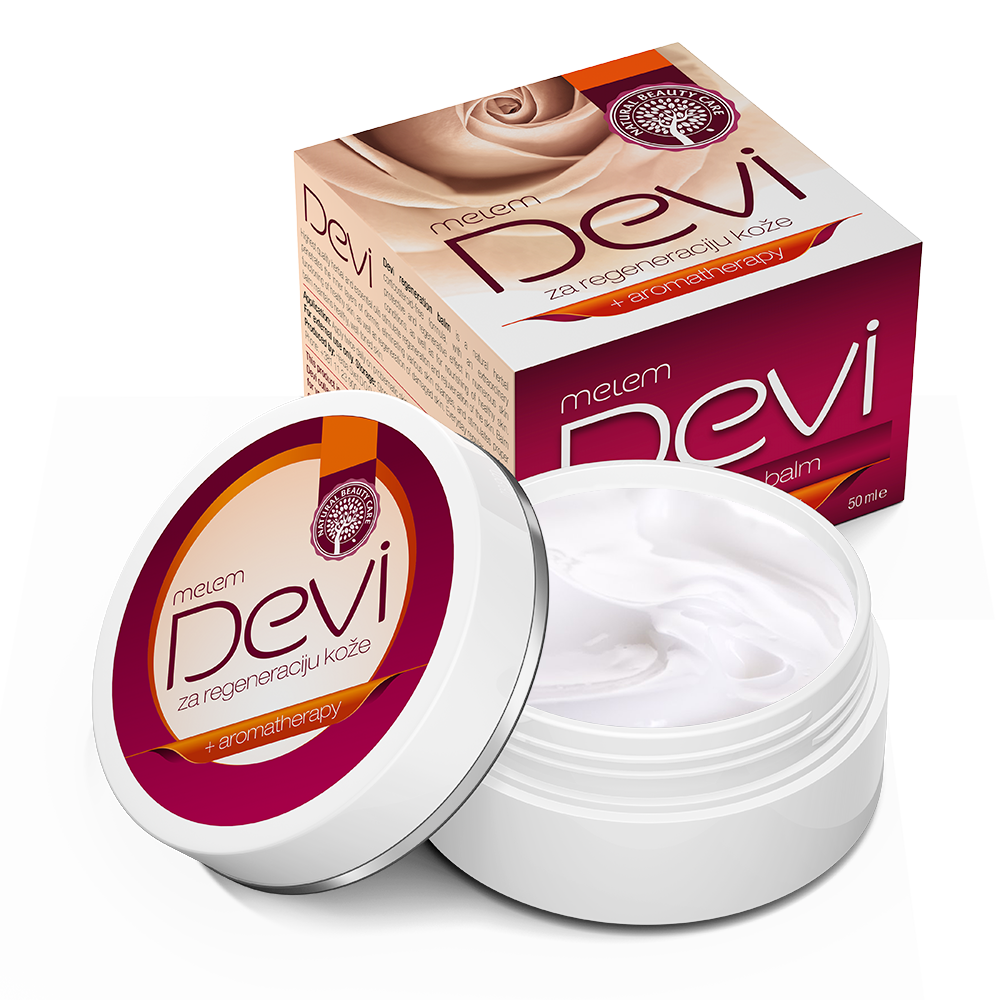 COMPOSITION:
Avocado oil, jojoba oil, marigold oil, wheat germ oil, Chilean rose oil, evening primrose oil, allantoin, bisabolol, beeswax, panthenol, essential oils: mandarin, rosemary, bergamot and lavender, spring water.
METHOD OF APPLICATION:
Apply two to four times a day on the affected areas of the skin.
NET QUANTITY: 50ml