HipoProstat
Prostate infections
HIPOPROSTAT is used as a dietary supplement based on a mixture of herbal ingredients for normal prostate function. It contains nettle, which improves the prostate health and helps in case of urination disorders in benign prostatic hyperplasia in stages I and II.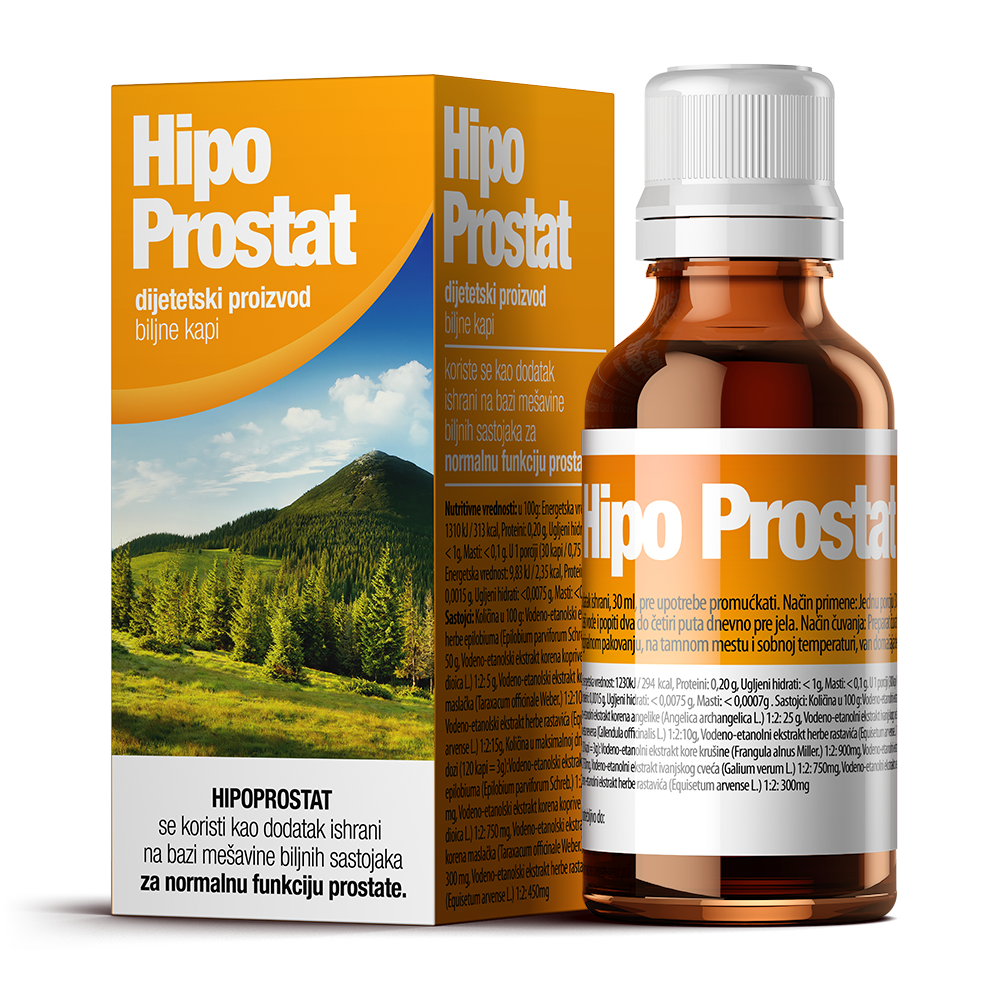 METHOD OF APPLICATION:
Dissolve 30 drops (1.5 ml) in a glass of water four times a day and drink before meals. Shake before use.
NET QUANTITY: 30ml
Entry in the database of the Ministry of Health of the Republic of Serbia:
16663/15.06.2020.