FemiSan B
Through menopause without unpleasant symptoms
Femisan B is used as a dietary supplement based on a mixture of plant extracts. Mistletoe herb contributes to normal heart function. Lemon balm leaves contribute to the preservation of normal hormonal balance, good mood and contributes to good cognitive functioning, optimal relaxation, physical and mental well-being and preservation of normal sleep. Marigold flower helps the body to overcome stress and effort and helps to adapt to changes associated with age. Valerian root contributes to maintaining mental well-being.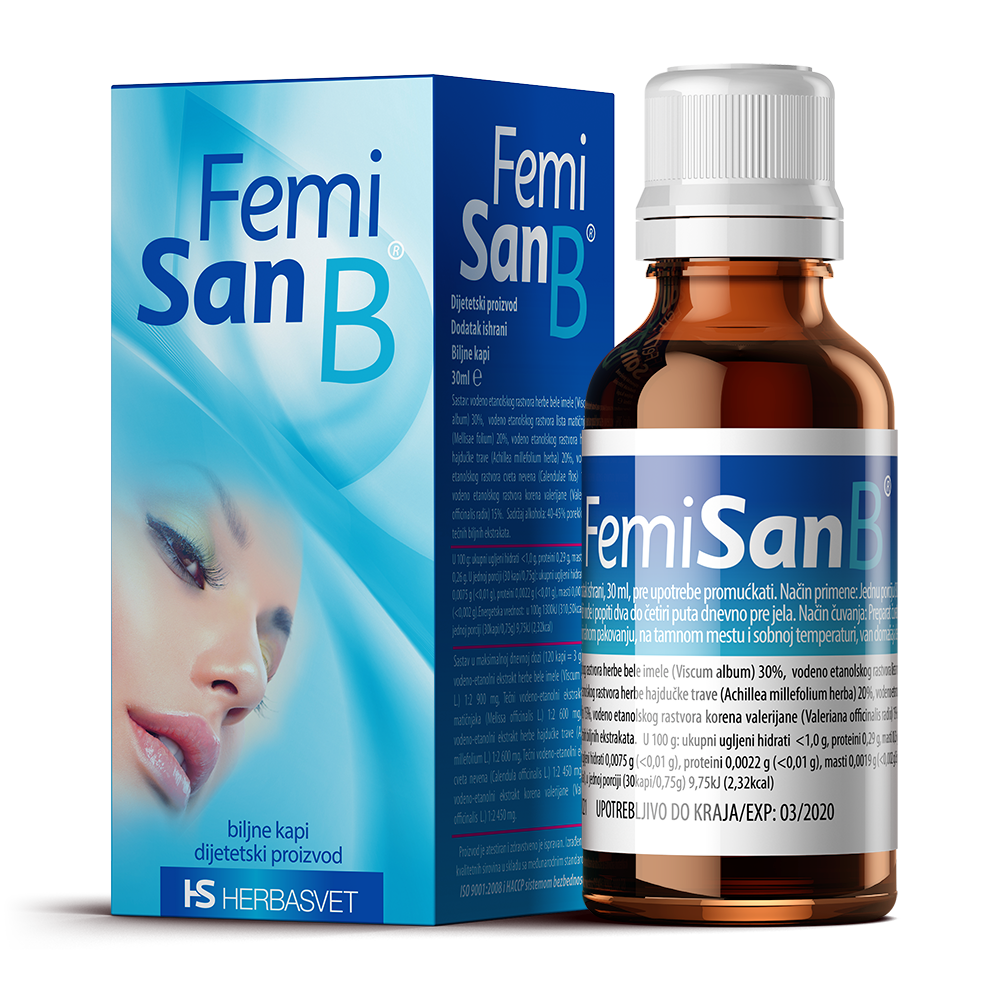 METHOD OF APPLICATION:
Dissolve 30 drops (1.5 ml) in a glass of water four times a day and drink before meals. Shake before use.
NET QUANTITY: 30ml
Entry in the database of the Ministry of Health of the Republic of Serbia:
8554/01.03.2016.