EQUIGAL
DIGESTION, INFLATION, CLEANSING OF THE BODY
It is used as a dietary supplement based on a mixture of herbal extracts. Angelica root facilitates digestion. Peppermint leaf contributes to normal digestion, maintaining a healthy stomach and normal function of the intestinal tract. Marigold flowers contribute to normal liver function.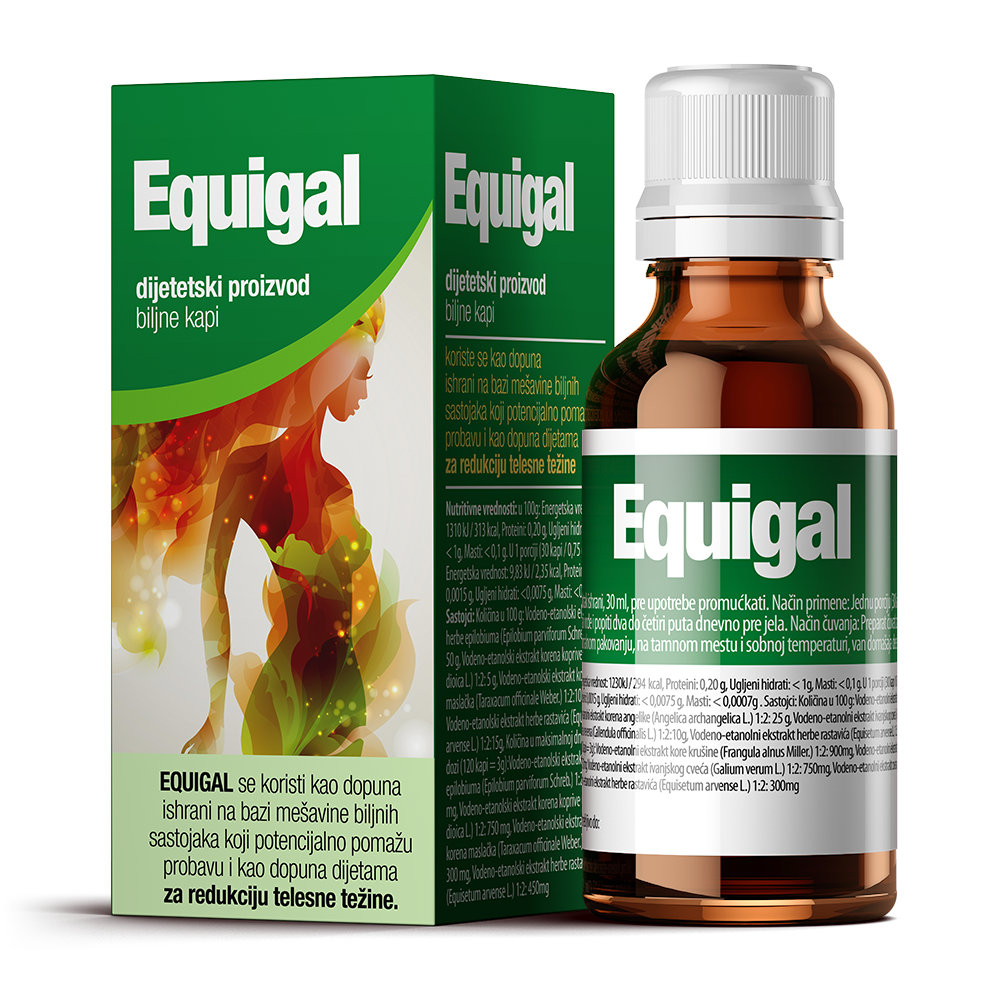 METHOD OF APPLICATION:
Dissolve 30 drops / 1.5 ml in a glass of water and drink two to four times a day before meals. Shake before use.
NET QUANTITY: 30ml
Entry in the database of the Ministry of Health of the Republic of Serbia:
16643/15.06.2020.