ALFA ACTIVE
ENERGY, FERTILITY, POTENCY
ALFA AKTIV HS is used as a dietary supplement for adult men with damiana extract, zinc, L-carnitine and acetyl L-carnitine. It contains zinc which contributes to normal fertility and reproduction, as well as maintaining normal testosterone levels in the blood. It contains damiana, herbal aphrodisiac, which contributes to sexual health.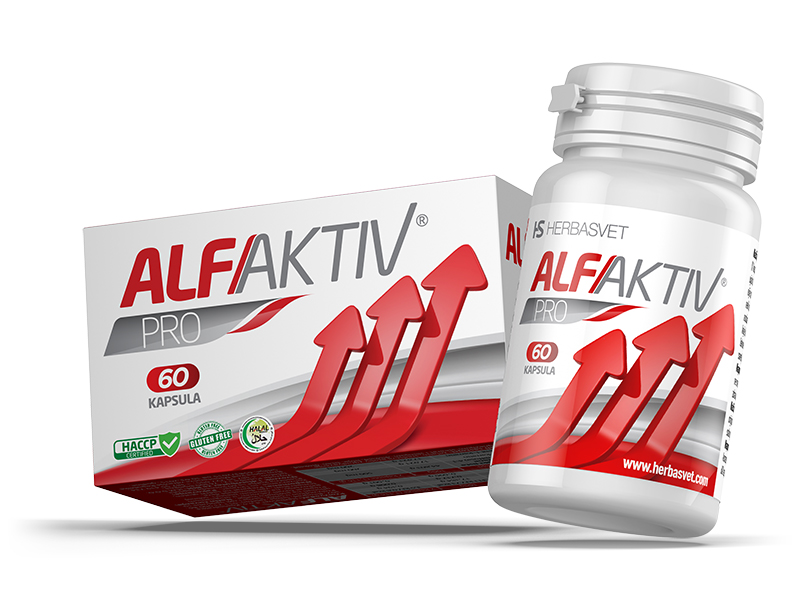 SASTAV:
Damiana leaf dry extract (Turnera diffusa) 4:1 – 500mg
L-carnitine – 200mg
Acetyl-L-carnitine – 195mg
Zinc (zinc citrate trihydrate) – 5mg
METHOD OF APPLICATION:
Adult men – drink one portion (2 capsules) once or twice a day before meals.
PACKAGING:
Plastic box with 60 capsules.
Entry in the database of the Ministry of Health of the Republic of Serbia:
8713/15.04.2016.