Devi balm
against viral warts
DEVI BALM AGAINST VIRAL WARTS contains essential oils of tea tree, ravensara and wild oregano, as well as herbal extract of willow bark, which have a pronounced antiviral and keratolytic effect. The balm effectively removes warts in a natural way and without damaging healthy tissue and prevents their recurrence. Ravensara essential oil is a world-famous powerful oil from the island of Madagascar, the most beautiful spot on the east coast of Africa.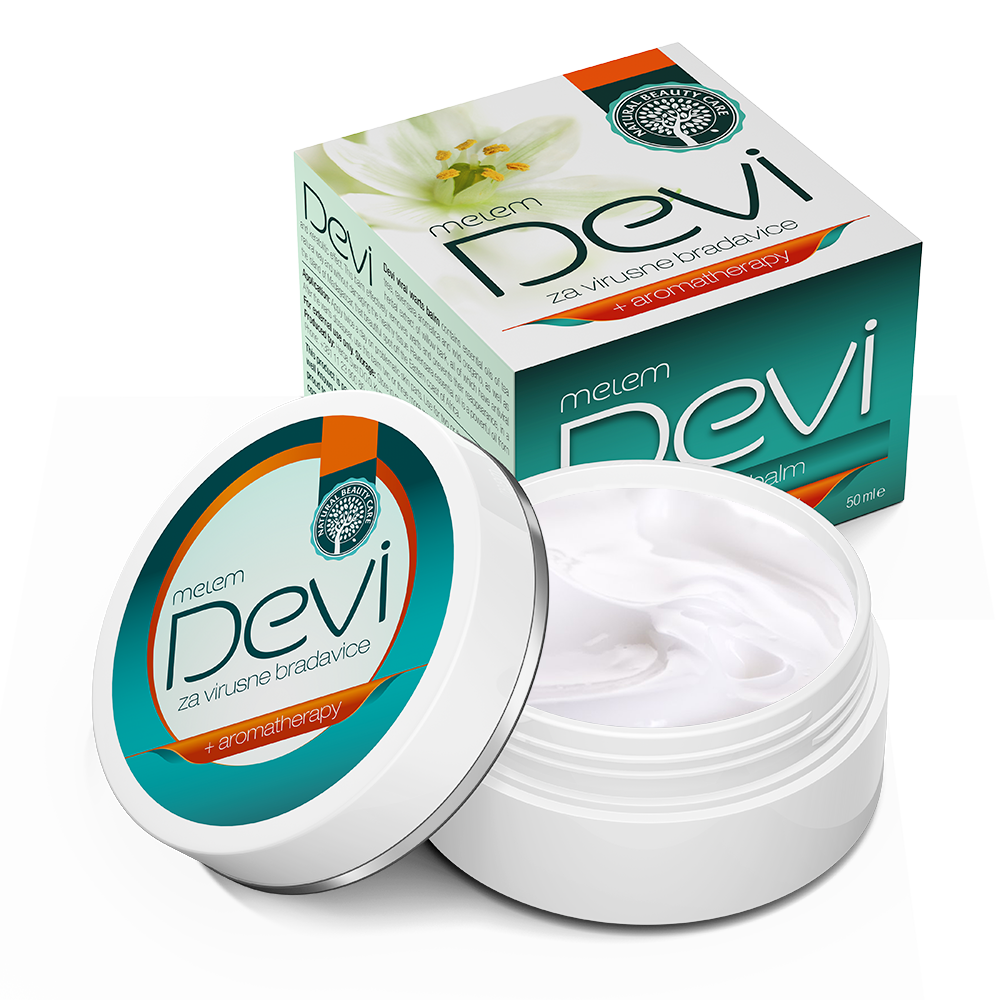 METHOD OF APPLICATION:
Apply two to four times a day on the affected parts of the skin.
NET QUANTITY: 50ml